About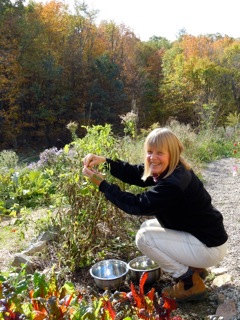 Rena Upitis (Ed.D., Harvard) is a Professor of Education at Queen's University. She has degrees in Psychology (BA 1980), Law (LLB 1981), and Education (MEd 1982, EdD 1985). She is a musician (ARCT, Piano Performance, 1975; ARCT Vocal Performance 1993) and holds a diploma in Architectural Technology (2006). Rena's research and curriculum projects have explored teacher, artist, and student transformation through the arts. Rena herself is a musician, visual artist, and timber-frame carpenter. She has a small design practice specializing in ecologically sensitive designs and materials for residences, schools, and retreats. Her artistic and architectural works are displayed on this website, along with samples of essays and books dealing with ecology and the arts.
Rena served as a Postdoctoral Fellow at the Massachusetts Institute of Technology (MIT) from 1984-1986, before securing her current position at Queen's University where she has been a Full Professor since 1995. She has received several Canadian and US best paper awards and has secured over $8 million dollars in research funding from government, foundations, and businesses. In 2012 she was awarded the Prize for Research Excellence from Queen's University. She has authored or co-authored seven books and has published over 60 papers in peer-reviewed journals. Her most recent book, Raising a School (2010) is published with Wintergreen Studios Press, the publishing arm of Wintergreen Studios, an off-grid educational retreat centre in the UN designated Frontenac Arch Biosphere Reserve in Southeastern Ontario.
Rena is the Principal Investigator for the research and development project called Transforming Music Education with Digital Tools. iSCORE, one of the four tools we have developed, is a web-based tool designed to support students and teachers learning together in studio music settings. The project is funded by the Social Sciences and Humanities Research Council of Canada, the Canada Foundation for Innovation, The Royal Conservatory, Queen's University, and Concordia University. Prior funding from Canadian Heritage enabled the team to develop iSCORE.
Rena served as the National Research Co-director of Learning Through the Arts (1999–2005), a project that continues to bring artists to the classrooms of over 160,000 students in Canada. She is a former Dean of Education at Queen's University (1995–2000).